Podcast: Play in new window | Download (Duration: 1:05:25 — 60.1MB)
Missy sends out another tech SOS to Amy Burns who, as always, steps up in a big way to help Missy think through attempting a virtual performance with elementary students. They discuss the most basic approach to doing this for the entire school when they have very limited singing time and no in person assemblies as well as more sophisticated ways to put together this type of performance.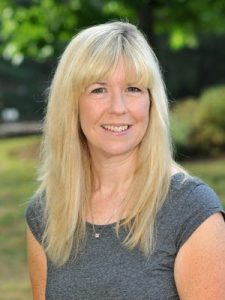 Amy M. Burns has taught PreK-grade 4 general music for over 20 years at Far Hills Country Day School. She has authored four books on how to integrate tech into the elementary music classroom. She has presented many sessions on the topic, including four keynote addresses in TX, IN, St. Maarten, and AU. She is the recipient of the 2005 TI:ME Teacher of the Year, 2016 NJ Master Music Teacher, 2016 Governor's Leader in Arts Education, and the 2017 NJ Nonpublic School Teacher of the Year Awards. Her most recent publication, Using Technology with Elementary Music Approaches (2020), published by Oxford University Press (OUP) is available from OUP and Amazon.
Mentioned in the Episode:
Find out more about Amy and her resources:
https://www.buymeacoffee.com/elmusedtech
https://mustech.net/author/amymburns/