Podcast: Play in new window | Download (Duration: 1:03:08 — 58.0MB)
Austin Martin is the founder of Rhymes with Reason, an online interactive platform helping students study vocabulary words through hip hop music. Austin talks to Missy about his enduring love for hip hop and why it seemed like a natural fit for truly meeting students where they live. Along the way, there are some fascinating moments regarding the disconnect that students can feel between the music of their lives and what happens in their school music classrooms.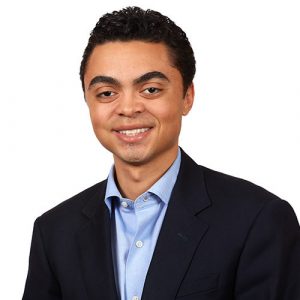 San Diego (CA) native Austin Martin is the creator and founder of Rhymes with Reason (RwR), an e-learning resource that helps students learn words and boost reading skills via hip-hop & popular music.
In 2014, at Brown University, Martin founded Rhymes with Reason after he discovered that 67 of the top 100 words on the SAT were detectable in recognizable hip-hop lyrics. Since 2017 RwR has been used in 150+ schools/education programs across the United States and has been covered by Bloomberg, NPR, EducationPost, RevoltTV, Huffington Post and other media outlets. RWR has also collaborated with Chance the Rapper's SocialWorks, and was awarded the 2019 Echoing Green Fellowship, Martin was selected as one of Forbes 30 Under 30 in Education and is currently an Ed.M candidate at Harvard's Graduate School of Education.
Website: https://www.rhymeswithreason.co/
Facebook: https://www.facebook.com/rhymeswithreason1
Instagram: https://www.instagram.com/rhymeswithreason/
Twitter: https://twitter.com/rhymeswreason
A lecture at Brown University (part of their Hip Hop Lecture Series in 2019): https://www.youtube.com/watch?v=p3oArIVSWWA