Podcast: Play in new window | Download (Duration: 58:04 — 53.4MB)
Missy once again complains about her very up and (mostly) down relationship with technology to the queen of tech, Katie Wardrobe of Midnight Music. In Part One of the conversation, in which they are joined by FAME Teacher Trainer and Midnight Music fangirl, Chris Anne Powers, the ladies talk about the stressors involved with trying to utilize tech and what to do when things go wrong.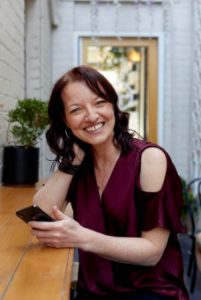 Katie Wardrobe is a music technology trainer, consultant, blogger and podcaster who is passionate about helping music teachers through her business Midnight Music (www.midnightmusic.com.au). She runs hands-on workshops, presents regularly at conferences in Australia and overseas and she offers online training and support to music teachers all over the world. Katie's workshops and courses focus on incorporating technology into the music curriculum and practical tips for resource creation and productivity.
Katie has been a Keynote speaker at the Australian Society for Music Education National Conference, the Music Education New Zealand National Conference and the ACT Music Educators Network Conference.
Her online music technology professional development learning space – the Midnight Music Community – was launched in 2016 and has hundreds of members from around the world. She also runs a series of free webinars once a month which have been attended by more than 20,000 teachers in 2020 alone.
Katie is the author of the keyboard and technology program for middle school students titled Studio Sessions (published by MusicEDU) and she publishes a popular annual guide called the Ultimate Guide To Free Music Tech Resources on the Midnight Music blog. Katie is also the host of the Music Tech Teacher podcast which was launched in early 2017 and has more than 125 episodes.
From the Episode:
Midnight Music: http://midnightmusic.com.au/
Video Creation for Music Teachers online course https://midnightmusic.com.au/vcmt/
Create Beautiful Teaching Resources Fast (with Canva) online course https://midnightmusic.com.au/cbtr-enroll/