Podcast: Play in new window | Download (Duration: 51:20 — 94.2MB)
Canadian neuroscientist Dr. Krissy Doyle-Thomas talks with Missy about music and the brain, and touch on the importance of neuroplasticity in learning. They also discuss the tremendous stress under which many educators find themselves, with Dr. Krissy offering a few powerful, practical steps to help teachers protect their overall mental well-being.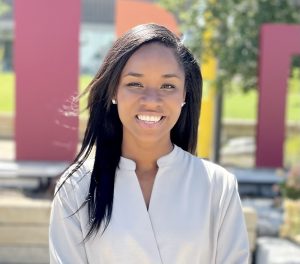 Dr. Krissy Doyle-Thomas (Ph.D.) is a Medical Neuroscientist and Professor in Toronto, Canada. She is an expert in medical conditions that affect the brain and mental health. She has received several prestigious fellowships including fellowships from the Canadian Institute for Health Research and the Networks of Centres of Excellence of Canada. Dr. Krissy's research has been published in numerous high impact peer-reviewed journals and presented nationally and internationally to both academic and non-academic audiences. Dr. Krissy has been celebrated as one of Canada's top 150 black women who excels within her field.
Dr. Krissy is passionate about helping people maximize their potential as it relates to understanding how the brain works. She is committed to translating scientific research into meaningful information that can help communities live healthy, mindful lives.
Dr. Doyle Thomas' Instagram: @dr.krissy.phd
Website: doctorkrissy.com