Podcast: Play in new window | Download (Duration: 1:02:49 — 115.2MB)
Fellow music educators, it's been one HECK OF A YEAR! We've dealt with the ebbs and flows of COVID, reestablishing excellence in our music programs, rebuilding culture in our classrooms, helping students repair their mental health, fighting teacher burnout, and watching our colleagues join "The Mass Exodus of Educators," mending our hearts from traumatic events in our country, and fighting for an equitably-active education. Join three beautiful, highly-qualified music educators, Jasmine Fripp, Dr. Chantae Pittman, and Kelsey Burkett, as they give their honest opinions regarding the 2021-2022 school year.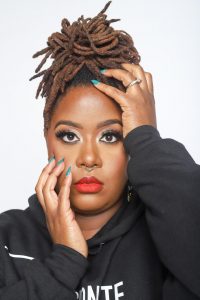 Jasmine Fripp is a Grammy-nominated music educator and the founder of Passionate Educators, Inc. With seven years of teaching experience in public and charter schools, she has built award-winning choral programs and provided Black and Brown students with various opportunities to excel within and outside the world of music.
Passionate Educators, Inc. encourages and empowers music educators of all cultural backgrounds to create classroom environments that promote anti-racism, solidarity, and wellness.
---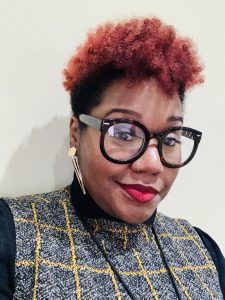 Dr. Chantae D. Pittman is the Director of Choral Activities at Campbell High School in Smyrna,GA in the Cobb County School District, and adjunct professor at Georgia College and State University. Dr. Pittman is passionate about all forms of music. She is a proud graduate of Tennessee State University having received her Bachelor of Science in Music Education in 2010. She has since earned a Master's Degree in Music Education at VanderCook College University (Chicago, IL, 2013). In May 2021 Dr. Pittman graduated from The University of Georgia where she completed her Doctorate in Education with an emphasis in Choral Music Education.
During her 12-year career in choral music education she has taught students from elementary through high school. Due to that experience, and her demonstrated commitment to excellence in performance, she is highly respected as a choral clinician, music education consultant, instructor, grant writer, and adjudicator. She is very active as a soprano soloist and choral musician as a member of the Grammy award winning Atlanta Symphony Orchestra Chorus since 2011, and the Atlanta Women's Chorus since 2020. Having performed with orchestras, choirs, and small vocal ensembles throughout her career as a musician, Dr. Pittman proudly continues to learn, grow, and develop as a musician and pedagogue. She is a proud and active member of the Georgia Music Educators Association (GMEA), National Association for Music Education (NAfME), National Educators Association (NEA), Georgia Association of Educators (GAE), Sigma Alpha Iota, Professional Music Fraternity, Inc., and Zeta Phi Beta Sorority, Inc.
---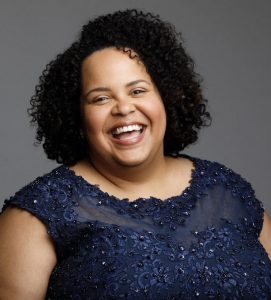 Raised in Solon, OH, Kelsey D. Burkett is a 2006 Graduate of Capital University, where she majored in Music Education and served as the alto section leader in the renown Chapel Choir.  She completed her Masters of Music in Music Education and Kodaly Certification from Capital University in 2019. In her 17th year of teaching, she has a passion for the developing voice and middle school singers. She serves as the Director of Choirs at Hilliard Memorial Middle School, in Hilliard, Ohio, where she directs the 7th Grade Treble Choir and 8th Grade Treble Choir. Alongside Jeremy Witt and Alyssa Schott, she also directs the Jaguar A Cappella Program, which consists of four contemporary a cappella groups comprised of singers in the 7-12 grade levels at Hilliard Bradley High School & Hilliard Memorial Middle School.  She is co-director of Bradley High School's premier Contemporary A Cappella Group, Shades of Blue, who have performed at the National A Cappella Convention and have consistently placed in the Quarterfinals and Semi Finals of the ICHSA Varsity Vocals circuit.
Ms. Burkett is a warrior for Social Justice within her community, and recently co-founded the Hilliard BIPOC Alliance, for her coworkers of color within the Hilliard City School District, working for change within and outside of their classrooms.  Recently, she co-presented as part of the OCDA Virtual Series "New Directions" on the Decolonization of Choral Ensembles.  She also serves as the South-Central Region Chair for the Ohio Choral Director's Association.
In March 2020, Ms. Burkett was selected as one of 10 educators from across the United States as a Country Music Association Music Teachers of Excellence.  She is a member of the American Choral Directors Association, Ohio Music Education Association, and the Organization of American Kodaly Educators.  She lives in Columbus with her 3-year-old daughter, Harper, and their cat, Phil.