Podcast: Play in new window | Download (Duration: 49:13 — 45.3MB)
Have you struggled when it comes to making sure that all learners in your classroom have equal access to your instruction? This conversation between Missy and Elise is a great starting point for you- listen to Elise talk about Universal Design for Learning and how it can transform your program and learn about how it goes hand in hand with Social Emotional Learning.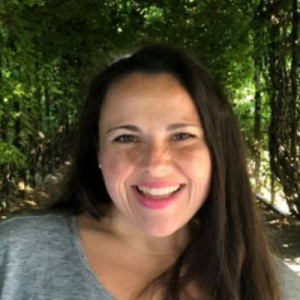 Elise Hackl (she/her) is a neurodivergent accessible music teacher & accessibility coach in the northwest suburbs of Chicago, working with neurodiverse individuals from preschool through adulthood. Elise is a proud alum of Illinois State University (BS in Music and Special Education '14), Concordia University Chicago (MA '17, MMEd with Principal Certification '22), and Wichita State University (MME '19). Elise's main focus in her research is training and preparation for accessible classrooms. In 2018, Elise was nominated for the Illinois State Board of Education 'Those Who Excel' Teacher of the Year program, receiving an award of merit.
Elise has presented multiple sessions at NAfME, ACDA conferences, and has served as a featured guest on many podcasts. Her contributions can be found in music journals around the Midwest as well as printed work with Music ConstructED and F-flat Books. Elise has also contributed chapters for the GIA book Portraits of Music Education and Social Emotional Learning (edited by Scott Edgar, published in 2021), and for the Oxford University Press resource Teaching Music to Students with Special Needs: A Practical Resource (by Alice Hammel & Ryan Hourigan, published in 2017). Elise currently serves as the director of the International Championships of High School (ICHSA) and judge of Collegiate a Cappella. In order to help make music more accessible for all, Elise has an accessible music store designed with financial and neuro/physical diversity in mind (shorturl.at/rzEP4) and often shares lessons and activities on her teacher instagram page @accessiblemusicroom.
Links-
Instagram:  @accessiblemusicroom
Elise's Reccomendations: