Podcast: Play in new window | Download (Duration: 58:41 — 107.7MB)
Tune in to hear Dr. Karen Howard, the very first guest on Music Ed Amplified, talk about what has happened in Music Ed since their first interview in 2020 when it comes to decentering whiteness. We have more DEI committee's than ever, but have we made real gains in these areas in our music classrooms and what can we do to keep moving forward as a profession?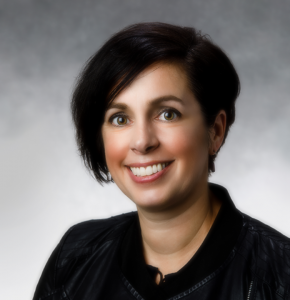 Karen Howard is Associate Professor of Music at the University of St. Thomas. She teaches courses in global music traditions that emphasize marginalized and underrepresented cultures, transforming music education curricula, research methods, children's music, and vocal/choral music.
Karen's research has been published in the Journal of Research in Music Education, International Journal of Research in Choral Singing, and Music Educators Journal. Her books include World Music Pedagogy Vol III: Secondary School Innovations, First Steps in Global Music, and Dance Like a Butterfly: Songs from Liberia, Senegal, Nigeria, and Ghana. Karen is the editor of the newly created series World Music Initiative (WMI) through GIA Music. While all music is music of the world, WMI is focused on uplifting underrepresented traditions in music education.
Karen is a frequent presenter on matters of diversity in curriculum, anti-racism in music education, and performance practices from multiple cultures. She is also one of the facilitators of the Smithsonian Folkways (SFW) Certificate in World Music Pedagogy as well as part of the Education Advisory Committee for SFW.
Mentioned in the Episode
Cultural Connections by Design: https://ccbydesign.org/
Decolonizing the Music Room: https://www.decolonizingthemusicroom.com/
Passionate Black Educator (Jasmine Fripp) Facebook Page: https://www.facebook.com/passionateblackeducator
Learning for Justice: https://www.learningforjustice.org/?gclid=CjwKCAjwjtOTBhAvEiwASG4bCFSuSfTYQCEVmUG_BnR4Cb0v8_SGrtyG5kd1CfEKBXEZoAnG3IAIXhoCsbAQAvD_BwE
Smithsonian World Music Pathways Summer 2022 Course https://folkways.si.edu/folkways-courses-university-of-st-thomas-2019
GIA Publications: https://giamusic.com/store/music-education
Books:
Voice Collectors: https://www.giamusic.com/store/resource/songs-and-stories-of-chinese-culture-bearers-book-g10156
Harambee! Songs and Games from Tanzania: https://www.giamusic.com/store/resource/harambee-print-g10661