Podcast: Play in new window | Download (Duration: 1:04:10 — 58.9MB)
White teachers looking for authentic, sustainable ways to create equitable classrooms for all students, especially BIPOC students, will benefit from this conversation between Miriam and Missy, 2 teachers who have been part of the FAME community for many years. They talk about creating safe spaces for students who need so much more than just musical guidance, as well as the necessary discomfort of confronting systemic racism, implicit bias, and white supremacy personally and professionally.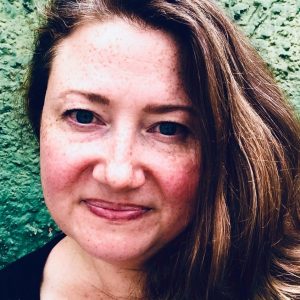 Miriam Capellan is a PreK-5 vocal/general music teacher in Arlington, Virginia. She earned her bachelor's in music education from Boston University, a master's degree in Creative Arts in Learning from Lesley University, and is currently working towards a second master's in music education with a Kodály emphasis. Miriam has been a vocal music specialist since 2001, teaching in Massachusetts, Maryland, and now Virginia. She is a National Board Certified Teacher and a Kennedy Center Changing Education through the Arts (CETA) certified educator. Miriam is a board member for the Virginia Organization of Kodály Educators, a member-at-large of the National Association for Music Educations (NAfME) Composition Council, and a member of the choral committee and media committee for the Feierabend Association. She is active on Twitter using the handle @choralmiriam. She loves figs, reading with her three children, and contra-dancing.
Resources mentioned in the episode:
More resources recommended by Miriam:
Articles by Miriam Capellan: