Podcast: Play in new window | Download (Duration: 57:04 — 52.5MB)
Music Ed Tech guru, author, and elementary music teacher Amy Burns talks to Missy about Missy's arch-nemesis, technology. Tune in to hear about ways Amy is using technology to forward instruction in her classroom!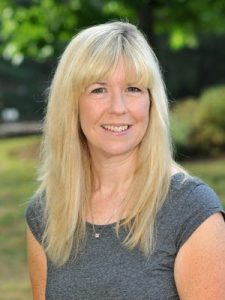 Amy has taught PreK-grade 4 general music for over 20 years at Far Hills Country Day School. She has authored four books on how to integrate tech into the elementary music classroom. She has presented many sessions on the topic, including four keynote addresses in TX, IN, St. Maarten, and AU. She is the recipient of the 2005 TI:ME Teacher of the Year, 2016 NJ Master Music Teacher, 2016 Governor's Leader in Arts Education, and the 2017 NJ Nonpublic School Teacher of the Year Awards. Her most recent publication, Using Technology with Elementary Music Approaches (2020), published by Oxford University Press (OUP) is available from OUP and Amazon.
Amy's YouTube Videos https://www.youtube.com/c/awillisburns 
Katie Wardrobe Download notation library https://midnightmusic.com.au/2013/06/the-big-free-music-notation-image-library/
Rhythm Randomizer https://www.rhythmrandomizer.com/
David Row Nearpod episode: https://makemomentsmatter.org/cool_timeline/musical-mondays-replay-5-tech-tips-for-digital-lesson-adaptation/
Aileen Miracle Blog: https://www.mrsmiraclesmusicroom.com/
Glennis Patterson https://twitter.com/glennispatt?lang=en
Ardith Collins http://www.neaosa.org/ardith-collins.html
Cherie Herring http://www.cphmusic.net/