Podcast: Play in new window | Download (Duration: 54:20 — 49.7MB)
David Rankine is a dual-endorsed Teacher Trainer with the FAME organization and he comes on the podcast to chat with Missy about how things have been going for him up in Canada during COVID. He also talks about his brand new series, Mr. Rankine's Musical Cabin with GIA Publications!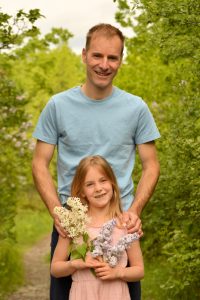 A native of Elora, Ontario, Canada, David Rankine has been teaching music in Kingston area schools, community organizations, and historic sites for more than 20 years. A Kindergarten teacher for 8 years before becoming a Music Specialist, David completed his Honours Bachelor of Arts from Queen's University where he was an apprentice conductor with Dr. Mark Sirett, and his Bachelor of Education from Queen's University where he received the L.W. Copp Teaching Award.David is a former Drum Major and Company Captain of the Fort Henry Guard where he received the Colonel Truman Crawford Cup, USMC, for Excellence in Music. A recipient of several scholarships from the Royal Canadian College of Organists, David has both Piano and Organ certifications from the Royal Conservatory of Music, and is also a Church Organist and Music Director, as well as the former Organist for the Kingston Frontenacs OHL Hockey Franchise.
David is a Certified Teacher Trainer in First Steps in Music and Conversational Solfege, co-presented with Dr. Feierabend at the 2018 OMEA Conference, and hosted Canada's premier First Steps in Music Course in Kingston in 2018. In addition to his classroom work, he has received numerous grants and donations under the umbrella of 'Building Community Through Music.' Surmounting his belief that to build community one must go into the community, these proceeds have enabled more than 800 K-6 students to annually take part in and host Folk Festivals, May Day Festivals, and Family Folk Dances all based on the First Steps in Music curriculum to help create a more Tuneful, Beatful, and Artful society.
David lives in a forest just north of Kingston, Ontario, Canada, with his wife and two children, Eva and George.
Mr. Rankine's Music Cabin: https://www.giamusic.com/store/musiccabin