Podcast: Play in new window | Download (Duration: 1:23:05 — 76.3MB)
Music Educator extraordinaire Franklin Willis joins Missy to talk about a few great topics – from some of the irons he has in the fire as a Teacher/Entrepreneur, to his new book Edward's Rhythm Sticks, to describing how becoming a father to his young son and the events of 2020 have changed him as a person and as an educator. Both new and veteran music teachers will find inspiration in hearing Franklin talk about what it takes to continue in the profession in spite of the challenges that we all face, so don't miss it!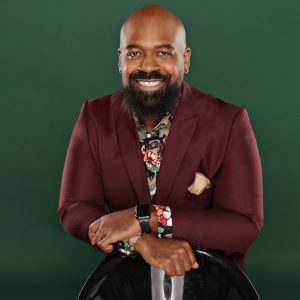 For more than a decade, Franklin Willis has educated, mentored, and developed elementary and middle school students through the power of music. He specializes in providing musical instruction through authentic culturally relevant teaching experiences to empower and engage all children to achieve success. He is a graduate of the University of Memphis with a Bachelor of Music Education with an emphasis in Choral Music in 2009. In 2012, he earned the Master of Education Degree in Nonprofit Leadership from Belmont University. Most recently Willis completed the Education Specialist Degree with an emphasis in Instructional Leadership from Tennessee Technological University.
He currently serves as the Elementary Music Instructional Coach for the Metro Nashville Public Schools District, to provide music teachers with instructional support and resources necessary to enhance their classrooms. Willis believes that music education is a vital tool to teach students about other cultures, create community, and a love for learning. Through his work, he has developed a passion that the cultivation of musicianship begins at a young age and that every child has musical potential. Every student is a champion and deserves a music teacher who will see the best in them.
Willis has facilitated professional development sessions for music teachers of all grade levels sharing his unique and relevant teaching practices. He consistently collaborates with colleagues, community organizations, local businesses, colleges and universities to advocate for the importance of music education in our schools. Through his work he has received national recognition for his ability to meet students at their point of need and guide them to new levels of success. He is a three time recipient of the CMA Foundation Music Teacher of Excellence Award. ('16, '18, '19)
Links from this episode:
Learn more about Franklin: www.fwillismusic.com
Shop music education apparel: www.princerhythmcompany.com
Browse elementary music education resources:https://www.teacherspayteachers.com/Store/F-Willis-Music
Download Edward's Rhythm Sticks Ebook with F. Flat Books https://fflat-books.com/product/edwards-rhythm-sticks/
Watch Carrie Underwood surprise Franklin's music students: https://youtu.be/tlxWUqtAslI