Podcast: Play in new window | Download (Duration: 1:00:14 — 55.3MB)
Join Missy in the premiere episode of her new podcast, Music Ed Amplified, as she talks with professor, author and global music expert Dr. Karen Howard. Karen and Missy discuss how music teachers who have yet to do so must begin the crucial work of acknowledging and confronting systemic racism in education and in their music classrooms.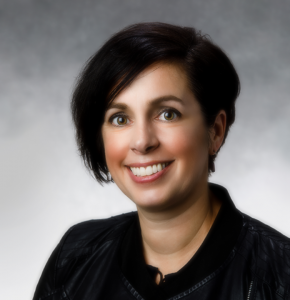 Karen Howard is Associate Professor of Music at the University of St. Thomas. She teaches courses in global music traditions that emphasize marginalized and underrepresented cultures, transforming music education curricula, research methods, children's music, and vocal/choral music.
Karen's research has been published in the Journal of Research in Music Education, International Journal of Research in Choral Singing, and Music Educators Journal. Her books include World Music Pedagogy Vol III: Secondary School Innovations, First Steps in Global Music, and Dance Like a Butterfly: Songs from Liberia, Senegal, Nigeria, and Ghana. Karen is the editor of the newly created series World Music Initiative (WMI) through GIA Music. While all music is music of the world, WMI is focused on uplifting underrepresented traditions in music education.
Karen is a frequent presenter on matters of diversity in curriculum, anti-racism in music education, and performance practices from multiple cultures. She is also one of the facilitators of the Smithsonian Folkways (SFW) Certificate in World Music Pedagogy as well as part of the Education Advisory Committee for SFW.
Links from this episode:
Dr. Howard's Books: https://www.giamusic.com/store/search?elProductType[]=tb&elProductType[]=tp&elProductType[]=tr&search-artist=Karen+Howard
Dr. Howard's Article on Cultural Appropriation: https://journals.sagepub.com/doi/full/10.1177/0027432119892926
The Routledge World Music Pedagogy Series:https://www.routledge.com/Routledge-World-Music-Pedagogy-Series/book-series/WMP
Dr. Howard's article on Changing Perceptions and Pedagogies in Choral Music Education:https://acda-publications.s3.us-east-2.amazonaws.com/IJRCS/volumeeight/Pages+from+IJRCS%2B8.1%2Bfinal%2B4_article.pdf