Podcast: Play in new window | Download (Duration: 54:42 — 100.4MB)
Laura Harmon is Associate Music Director of the Philadelphia Girls Choir and an elementary music teacher in Southern New Jersey. She and Missy discuss what life as a choir director is like right now in the Covid era. She also describes some of the things that make the PGC so unique and forward-thinking in the world of childrens' choirs.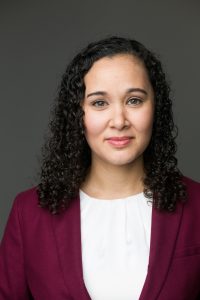 Laura
Harmon obtained her Bachelor of Music in Music Education from Westminster Choir College in Princeton, N.J. A passionate musician, she has over 17 years of professional experience as an educator and choral conductor. She is dedicated to the musical growth and educational development of children, and has conducted choirs and taught general music to children ranging from Kindergarten to eighth grade.She began her teaching career as the Vocal Music Teacher in northern NJ. Since then, she has taught throughout NJ & PA. She is currently the Vocal Music teacher and Choral director in Cherry Hill, NJ. Her success as an educator has led her students to perform in honors choirs throughout New Jersey, as well as to participate in several prestigious choirs, including All-South Jersey Choir, All-State Choir, and OAKE National Choir. Additionally, her private students are working in professional theaters in Philadelphia, and are showcased in commercials, on television, and off-Broadway.
The Kodály philosophy and method provide the framework for Ms. Harmon's approach to music education. She obtained her Kodály training from Westminster Choir College through The Organization of American Kodály Educators (OAKE). To increase her knowledge and involvement with the Kodály method she is on the OAKE Eastern Division Board and Equity committee of the organization.
---
Resources
ASJC: just the song list
Flipgrid
Audacity